Hey, you! Thanks for visiting TradeVeda.com. We are so glad to have you here.
TradeVeda started as a personal blog in 2018, but this website is now wholly owned and operated by Nerd Curiosity Media Private Limited, which was incorporated on 5th April 2022 in India – under the Private Limited Indian Non-Government Company classification.
Company Information
Company Name
Nerd Curiosity Media Private Limited
Incorporation Type
Private Limited Indian Non-Government Company
Company Registration Number
55595
Corportate Identification Number (CIN)
U72900PB2022PTC055595
Registered Address
2512 Sector-79
S.A.S. Nagar (Mohali)
Punjab – 140308
India
Phone
+91 8552015511
Email
inquiry@tradeveda.com
Find Us On Google Maps
Our Vision & Mission Statement
Be a reliable and trusted partner in informing every single money decision that our readers take
Our Journey To Date
TradeVeda started off by publishing informational articles in the personal finance and investing niche. Originally, articles published on this website were primarily focused on answering questions that were frequently by investing and trading beginners.
However, we gradually expanded to publishing original research, often conducted by surveying and interviewing active traders and industry experts.
Today, our content plan and publication schedule has expanded to pretty much anything 'Money' related, including but not limited to niches such as – Alternative Investments, Making Money, Side-Hustles, and so much more.
Reason For Focus Expansion Beyond Personal Finance and Investing
From our vantage point, there were two reasons that led us to expand the niche of this website:
Meticulous Focus on Serving Our Readers: Our primary focus has always been and will always be the reader. Our goal is to maximize the value we generate for them. Through a series of user studies and visitor surveys, it became evident to us that our reader base was interested in topics far beyond personal finance and investing. Thus, we expanded our focus to generate content in adjuscent niches that we believe our readers would find valuable.
Expansion of Our Core Competencies With Time: When TradeVeda was first formed, our goal was to create content in areas of our core competency, which at that time was personal finance and investing primarily. Over time, running this website, our areas of expertise and experience grew on additional topics that were relevant to our readers. Therefore, expanding focus to everything Money related came very natural in our journey.
Our Path Forward
In the spirit of our mission statement, we will continue to publish new content on topics that are money related. At a future stage, we may even consider building some products/solutions that make money decisions easier for our audience. However, in the immediate term, we are focused on finding gems that already exist in the market and informing our visitors on how they can best leverage/select them in making an informed money decisions.
Affiliate Policy
Just like any other content/publishing business, to remain operational and to continue creating value for our readers, we need to monetize our content.
To do so, we participate in several affiliate programs that may compensate us when our readers make a purchase using our referral link. However, this commission never comes at any additional cost to our readers.
Furthermore, we only participate in affiliate programs and recommend products/services that we genuinely believe to be helpful for our readers. Today, affiliate programs exist pretty much any financial/money product that you can find on the internet. We very carefully vet and choose all our affiliate partnerships, and are extremely selective about who we partner with and promote.
Hence, integrity of our recommendations throughout this website can always be trusted!
---
Meet the Primary Content Contributor to This Site
Navdeep is a Finance Geek, and hold an MBA from Penn State University. He has been an active trader/investor since 2011, and started TradeVeda in 2018 in the hopes to share everything he has learnt in the personal finance and investing niche with the readers of this website.
Almost all content that gets published on TradeVeda is written/edited by Navdeep, making him the primary contributor to this website. To learn more about Navdeep, click here to visit his author profile.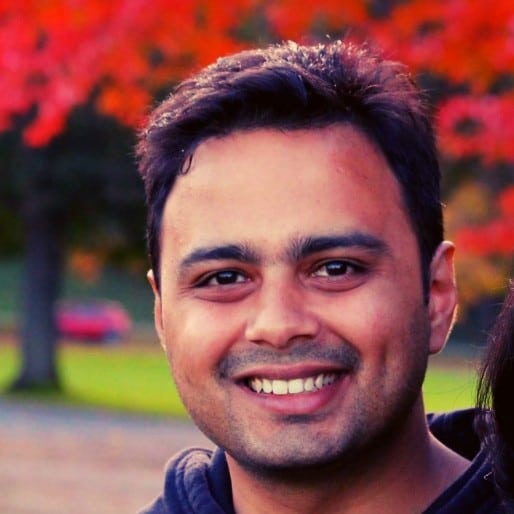 Navdeep's Credentials
---
Contact Us
Depending on the nature of your inquiry, you can get in touch with us by one of the following methods: