Trading is a very lucrative business to be involved in, either as a primary source of income or a side hustle. As any good trader will tell you, one of the most important things to have for profitable trading is a good computer or laptop. Gaming laptops are famous for their premium features, and many people turn to them for more intensive operations outside gaming but are they suitable for trading?
Gaming laptops are excellent for all types of trading. These laptops usually come with a mix of powerful CPUs and ample RAM, two components that are very important to the computer's performance. The laptop's portability is also important because sometimes you just don't want to sit behind a PC.
There is quite a bit of nuance regarding why gaming laptops are good for trading. In the rest of this article, I will explain these nuances and discuss why a gaming laptop can be the right tool for traders. We will also talk about different gaming laptops for you to consider as a trader, depending on your budget.
IMPORTANT SIDENOTE: I surveyed 1500+ traders to understand how social trading impacted their trading outcomes. The results shocked my belief system! Read my latest article: 'Exploring Social Trading: Community, Profit, and Collaboration' for my in-depth findings through the data collected from this survey!
Why Are Gaming Laptops Good for Trading?
Many people think gaming laptops are limited to just gaming because of their name. In reality, they're good for so many more things than gaming. You can use them over a wide variety of tasks, from video editing to trading and a lot more. They're suitable for far more than the 'gaming' in their name signifies.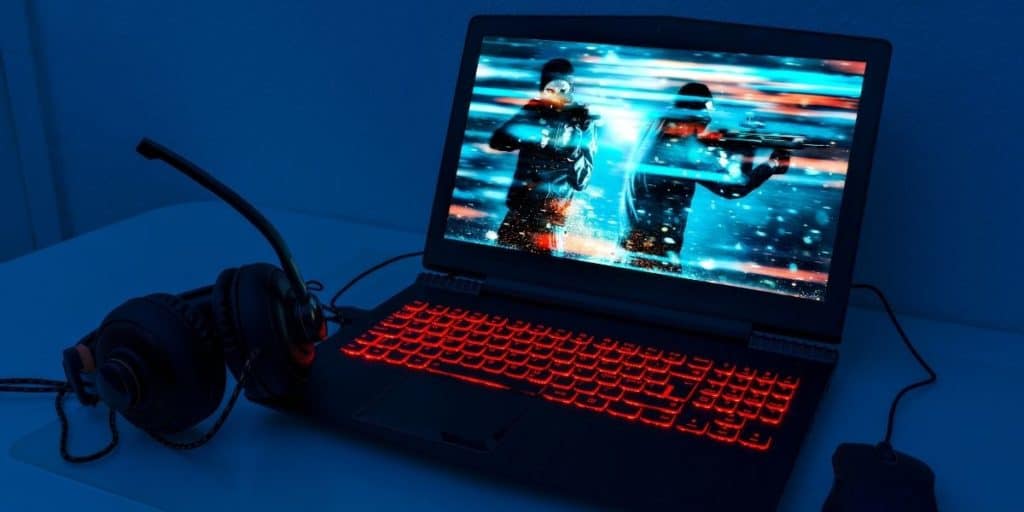 High-quality processors and a large amount of RAM make gaming laptops good for trading. Gaming laptops also come with a GPU (Graphics Processing Unit) that helps with particularly intensive analysis. These laptops have a good mix of features that make them versatile enough to handle trading.
The CPU vs. RAM Debate
The CPU
The CPU (Central Processing Unit) is, in essence, the 'brain' of your computer and is integral to everything you do on it. It directs and executes most of the commands you give to the computer and is responsible for its day-to-day operations. Without it, there's very little you can do. Here, there are two main things to consider in your choice of processor:
Clock Speed. The speed of the processor is usually the first thing to check. A higher speed usually gives a better processor. The speed here refers to the time it takes for your PC to work with the instructions given. A faster processor is essential if you want to interface quickly with your computer and not have to wait for commands to execute. It's usually measured in gigahertz(GHz).
Cores. Without going into too much technical detail, each core of your processor enables it to handle more applications simultaneously. A higher core count allows you to run more programs at decent speeds without giving up efficiency for multitasking. Hence more cores equal higher productivity. 
The RAM
Whereas your hard drive stores all your files over long periods, your RAM enables you to handle multiple files in the short term. For a computer, interfacing with the hard drive can be relatively slow, so the RAM is there to provide short-term memory that 'holds' whatever the computer is working with at that time.
How much RAM you need exactly depends on the number of programs you plan to run. Trading programs can be very intensive, especially for more attention-based trading like day trading, which requires you to sometimes sit at your computer for hours at a time. A good thing to note is that many laptops these days have RAM slots that allow you to upgrade your memory, so even if you have to forgo more memory at the start, you can usually upgrade it.
At the minimum, though, you should start with at least 8 gigabytes and more if you can afford it. More RAM allows you to handle more applications concurrently, although you shouldn't need an excessive amount of it unless you plan to run a boatload of programs at the same time.
Verdict
The reality is that none is more important than the other. While a fast, multi-core CPU is important, a decent amount of RAM is too. Rather than looking at them as entirely different things, it's better to see them as two cogs in a machine working in tandem to produce the best results. 
That being said, if you can only afford to splurge on one, it might be better to go all out on a CPU. That's not because CPU is inherently more important, but because, unlike the RAM, it usually isn't upgradeable on laptops. Hence, you can focus on it initially and upgrade your RAM when you get the chance.
Best Gaming Laptops for Traders
The Acer Nitro 5 is one of the best budget gaming laptops out there. Acer is known for making durable laptops, and the Nitro 5 is no different. For a sub $1000 price, this laptop is very good value for money. It's also super-slim, allowing you to take it on the go. The inside slots make upgrading a breeze, so you don't need to worry about specs becoming insufficient for you down the road. 
The ASUS ROG series is very popular for having some of the best gaming laptops on the market. This variant gives you 16 GB of ram and a very good 10th gen intel processor without stressing your wallet too much.
If you can afford this laptop, it's a decision you would be hard-pressed to find fault with. The Razer Blade 15 is an expensive gaming laptop that makes good on its price. It gives you one of the best graphic cards on the market, an excessive amount of RAM, and an 11th gen intel processor.
While it's a good buy, there's no reason to despair if you cannot afford it. Any of the other laptops shown will serve you well until you can afford an upgrade.
The Optimal Setup
Optimally, you should eventually aim to have a custom-built computing rig for your trading and a good laptop to go with it. Building a custom-made PC will allow you far more versatility and the ability to set up multiple screens.
The multi-screen setup is especially important for traders to track multiple things at the same time without having to switch tabs constantly. With a multi-screen setup, you can track different charts on different screens and even have the news on another screen so you can react quickly to new developments.
However, building your personalized workstation should be an end goal for you and not your first priority. Even then, a good laptop will still serve you well. 
A good gaming laptop brings portability to your trading without sacrificing too much in terms of capability. Rather than sitting at the screen of a PC all day, you can take your laptop out with you and respond to any fluctuations in the market that you need to. 
Author's Recommendations: Top Trading and Investment Resources To Consider
Before concluding this article, I wanted to share few trading and investment resources that I have vetted, with the help of 50+ consistently profitable traders, for you. I am confident that you will greatly benefit in your trading journey by considering one or more of these resources.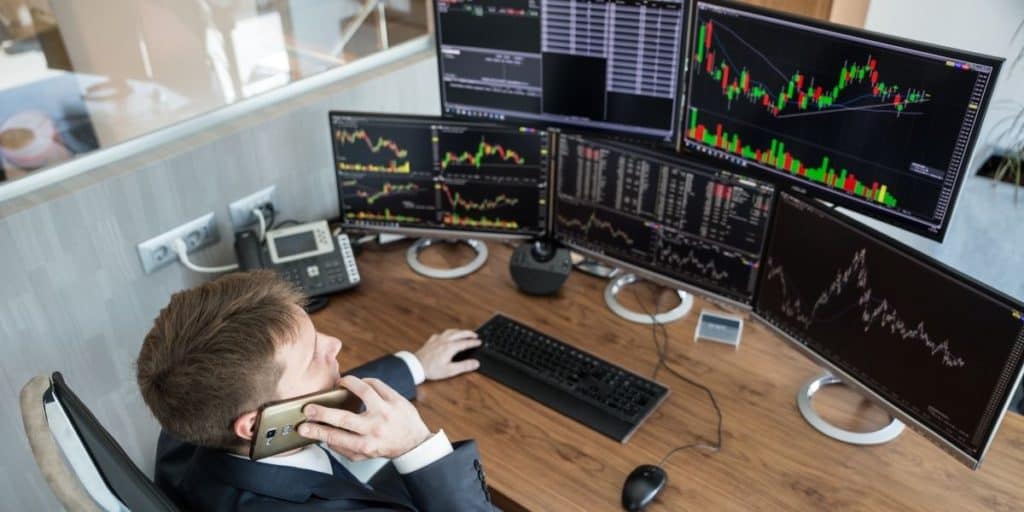 Conclusion
Gaming laptops are good for far more than just gaming, and if you had been looking at purchasing one for trading, it would be a very good decision. 
There are different types of laptops you can go for depending on your budget, but one thing always to note when trading is that in the end, they're just machines and can only do what they're told. So ensure that your trading education is always prioritized because a good machine isn't a substitute for a bad trader.
BEFORE YOU GO: Don't forget to check out my latest article – 'Exploring Social Trading: Community, Profit, and Collaboration'. I surveyed 1500+ traders to identify the impact social trading can have on your trading performance, and shared all my findings in this article. No matter where you are in your trading journey today, I am confident that you will find this article helpful!
Affiliate Disclosure: We participate in several affiliate programs and may be compensated if you make a purchase using our referral link, at no additional cost to you. You can, however, trust the integrity of our recommendation. Affiliate programs exist even for products that we are not recommending. We only choose to recommend you the products that we actually believe in.