There is a lot of money to be made in investing, and it seems that the pandemic has pushed more people than ever into looking for new revenue streams. Investing is a popular choice since you can do it from home. So, it is only natural for you to wonder if commodity trading is good for beginners.
Commodity trading is good for beginners as it is not very difficult to get started. While it has its drawbacks, it also has the potential for high returns. With proper research, commodity trading can be a great way for beginners to diversify their portfolios.
It is always good to exercise caution and conduct exhaustive research when venturing into something new, especially if it could result in financial losses. The rest of this article will discuss what commodities are, how to buy them, and what you should consider when investing.
IMPORTANT SIDENOTE: I surveyed 1500+ traders to understand how social trading impacted their trading outcomes. The results shocked my belief system! Read my latest article: 'Exploring Social Trading: Community, Profit, and Collaboration' for my in-depth findings through the data collected from this survey!
Commodity Trading Is Good for Beginners
Commodity trading is good for you as a beginner, as long as you want and can research the best commodities for you to begin trading in. Just like with any other investment, you could lose money on commodities.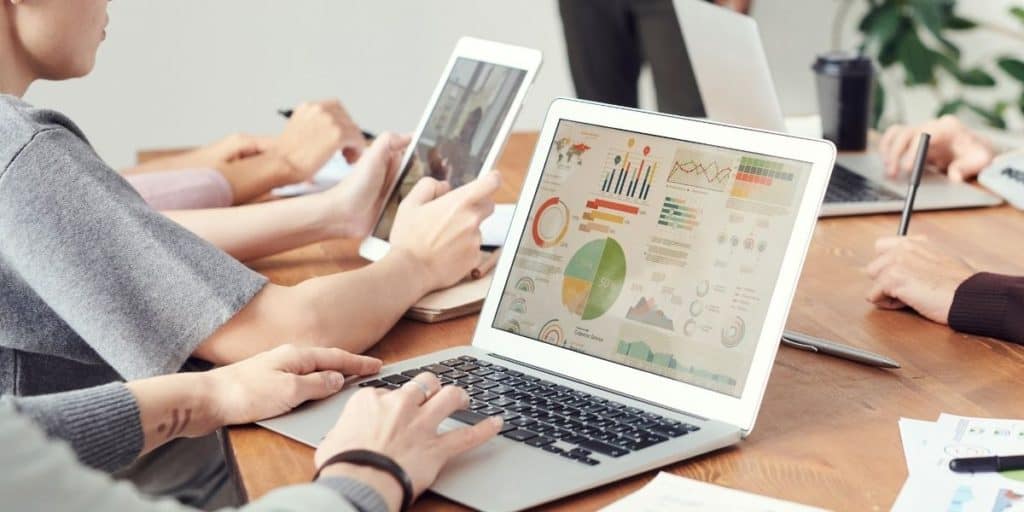 You could lose a lot more money if you have not put substantial time into finding the best investments and into how those particular markets are doing and have been doing in recent history. So, if you are willing to research, you should not fear commodity trading as a beginner. 
In the next sections, I will go over what commodities are so you can go into your research with more awareness and knowledge of the playing field. 
What Are Commodities?
Commodities are any natural or agricultural resource that can be purchased and traded like coffee, soybeans, metals, coal, natural gas, and sugar. 
Commodities are the raw materials manufacturers and producers use to create products in demand. For instance, soybeans are in demand because there is a large market for livestock feed, tofu, soymilk, and other soy products. 
Each commodity experiences cycles of supply and demand based on market demand. For instance, when a housing boom occurs, the demand for lumber increases drastically, driving up the price of lumber and simultaneously driving up profits for those commodity investors who sell when demand is high.
However, the tables are turned when supply is high and demand is low.
Below I have broken up commodities into their general types and kinds and provided a few examples of each:
Hard Commodities
Energy
Metals
Precious Metals
Gold
Silver
Platinum
Palladium
Soft Commodities
Agricultural
Livestock/Meat
Forest Products
How To Buy Commodities?
According to Forbes, commodities are 2021's number one investment, meaning that even this late in the year, there are still plenty of interested parties. However, before you can start buying and trading commodities, you will need to know how to do so.
You can buy commodities in three basic ways:
Physical commodities
Futures
Stocks/ETFs
Invest in Physical Commodities Such As Gold
Investing in commodities by purchasing and receiving the physical commodities comes with a whole host of headaches that the average investor isn't equipped for. From storage costs to security to having the right sales expertise in each market, there is a lot required in both mental and monetary investment down this road.
You could opt for holding small amounts of highly valuable commodities such as gold, as long-term storage is not as much of a problem with gold as it would be with things like cows and corn. Gold has also proven to be one of the safer bets for commodities trading over long periods, so that's worth considering.
I must stress that one other major flaw in holding physical commodities is that they can incur high costs to keep them safe. After all, unlike other routes of investment like futures and stocks, physical commodities can be stolen.
Ultimately, this path is not recommended unless you have the resources to store, secure, and ensure all of your physical holdings, which is usually outside the realm of feasibility for the average investor. 
Trade Using a More Advanced Instruments Like  Futures
Trading in futures is considered a more advanced form of investing in commodities, which requires a certain level of expertise in how the markets work overtime. It involves speculating on the future prices of commodities and forming binding legal agreements to buy or sell those commodities at a set point in the future and the pre-agreed upon price.
Two types of investors who seek out futures to participate in the commodities market:
Commercial investors
Speculative investors
Big players in certain commercial sectors get involved in futures because it allows them to purchase required materials at a set price in the future, hedging against inflation. After all, the entity they have entered into the futures contract with is legally bound to provide the material at the agreed-upon cost regardless of what the market is doing. 
Whereas commercial investors involved in futures expect to take actual possession of the goods, speculative investors are not. These investors have typically been in the game for a while and have strategies that allow them to accurately predict how certain commodities will be doing in the future and profit from it.
You can get into futures as a beginner, but I do not recommend you to do it right away. It may be best to wade into the investment world and learn as much as you can at every step to make the most informed decisions and thereby maximize profits and minimize losses. 
Invest in Stocks/ETFs 
Stocks and ETFs (exchange-traded funds) are probably the easiest and simplest way for beginners to start commodities trading. All you need if you want to follow this road is to research the commodities you want to invest in and the companies involved with those particular commodities. Then, purchase stock in those companies.
For instance, with the world moving toward a carbon-neutral future, people are becoming increasingly interested in investing in the stocks of companies working toward that same end. Investing in Tesla (TSLA), for instance, affects every commodity related to the manufacture of its electric vehicles.
So, suppose you're interested in participating in the trading of lithium, for instance. In that case, Tesla might be a good company for you to research because lithium is a necessity for the company to be able to purchase at a stable price due to its use in lithium-ion batteries. 
ETFs are arguably a better way for beginners to begin because they take the guesswork of deciding which stocks to invest in. With ETFs, you are investing in a basket of several different things. A commodity ETF will track a commodity index, and by investing in that ETF, you are investing in every single commodity that particular index covers. 
You can invest in ETFs that track a wide range of commodities, or you can niche down and invest in an ETF specific to one commodity if you feel strongly about it. However, remember that investing in ETFs leaves you in a more peripheral standpoint than investing in stocks directly.
Your investment will be spread across every commodity in the basket (whether multiple different commodities or several companies working with the same one). So your gains will not be as good when one company or commodity begins to outshine the others. However, of course, the same goes for losses.
Here are some popular ETFs you can research at your leisure:
SPDR Gold Trust
Invesco DB Commodity Index Tracking Fund
First Trust Global Tactical Commodity Strategy
iShares GSCI Commodity Dynamic Roll Strategy ETF
WisdomTree Enhanced Commodity Strategy Fund
Author's Recommendations: Top Trading and Investment Resources To Consider
Before concluding this article, I wanted to share few trading and investment resources that I have vetted, with the help of 50+ consistently profitable traders, for you. I am confident that you will greatly benefit in your trading journey by considering one or more of these resources.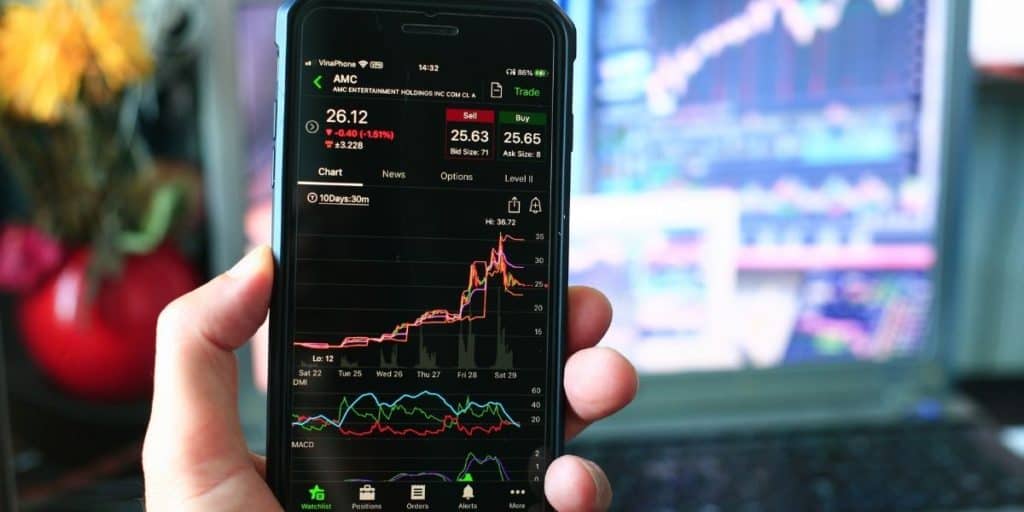 Conclusion
Finally, now you know what commodities are and how you can get started trading in them. Now it's up to you to decide if this is a road you want to travel. Wherever there is the potential for high reward, there is also the certainty of high risk.
And as with every investment, this one is no different. You could lose money by trading commodities. However, proper research and a commitment to critically thinking through your decisions before making them will help reduce the risk of loss and maximize profit.
BEFORE YOU GO: Don't forget to check out my latest article – 'Exploring Social Trading: Community, Profit, and Collaboration'. I surveyed 1500+ traders to identify the impact social trading can have on your trading performance, and shared all my findings in this article. No matter where you are in your trading journey today, I am confident that you will find this article helpful!
Affiliate Disclosure: We participate in several affiliate programs and may be compensated if you make a purchase using our referral link, at no additional cost to you. You can, however, trust the integrity of our recommendation. Affiliate programs exist even for products that we are not recommending. We only choose to recommend you the products that we actually believe in.