Day trading can be incredibly lucrative if performed correctly. However, for this to happen, day traders need to have the right skills, use proper tools, and employ the best techniques and strategies. One of the key tools is a computer with ample memory and a fast processor.
A curved monitor is good for both day and long-term trading. The curved screen directs light towards your eyes, enabling you to see a larger field of view with minimal eye strain. A large, high-resolution monitor shows precise details and allows you to have many charts simultaneously on the screen. 
In this article, I'll discuss more information on why curved monitors are suitable for day trading or otherwise, irrespective of whether you use just one or more than one monitor. You'll also get some helpful tips on things to look for when buying or choosing between the best monitors for your trading needs.
IMPORTANT SIDENOTE: I surveyed 1500+ traders to understand how social trading impacted their trading outcomes. The results shocked my belief system! Read my latest article: 'Exploring Social Trading: Community, Profit, and Collaboration' for my in-depth findings through the data collected from this survey!
Why Do You Need a Curved Monitor for Day Trading?
Day trading entails buying and selling securities during regular trading hours, all within a single day. While active traders make multiple trades each day, others enter and exit a single position within the trading day. Regardless of which strategy you prefer, you need a trading platform with charting software. The charts are vital in analyzing securities.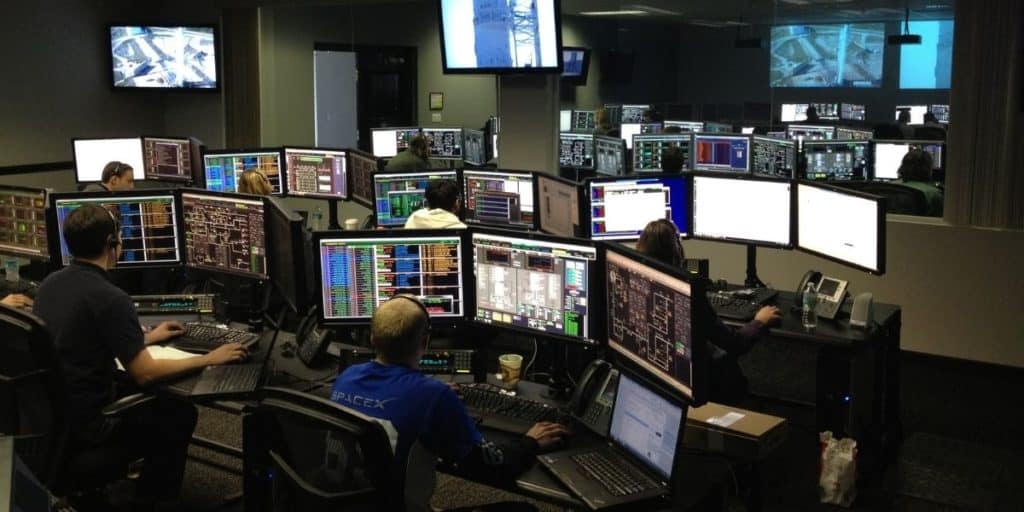 To view these charts and perform your daily trades, you need a monitor. But not just any type of monitor, you need a curved monitor. 
How a Curved Monitor Works?
A curved monitor aims light from all angles to your eyes. The curved shape allows you to view everything without straining your eyes, thus giving you a better viewing experience. And since your eyes cover larger fields of view with ease, curved screens tend to feel larger than flat ones. 
Unlike a flat screen which sends images straight towards the viewer and past their sides, a curved screen leverages its shape. This means that it aims everything at you, thereby limiting distortion.
The Pros and Cons of Curved Monitors
Pros
Other than reduced ocular strain and a better field of view, curved mirrors have the following additional advantages: 
They deliver a more immersive viewing experience. Curved monitors leverage the three dimensions, namely length, width, and height. Additionally, they expand on peripheral vision. This combination provides you with a more immersive viewing experience.
They're comfortable for the eyes. The ability to view an entire curved screen  – including the largest sizes – enables your eyes to remain comfortable. 
They reduce distortion. Curved monitors show minimal distortion. This means that you can enlarge a chart without affecting the picture quality. 
They enable you to have a larger perceived field of view. Unlike with a flat screen, your eyes cover a larger field of view with relative ease when looking at a curved monitor. This makes the curved screen feel larger than it really is.
Cons
Fortunately, the downsides of curved monitors aren't total deal breakers and won't hamper your overall experience drastically. Some of the disadvantages are:
Curved monitors need special mounts and positioning. Unlike flat screens, which lie flat against a wall, curved screens boast an eponymous shape, which makes wall mounting challenging. Since they jut out, place them far from the wall.
They're prone to glare. A curved screen is prone to glare when viewed at particular angles. To avoid this, place the monitor away from light sources. Alternatively, try using your monitor with only a few lights on. 
4 Things to Consider Before Buying a Monitor for Trading
If you're serious about day trading and keen on making multiple trades, you need real-time information. Access to pertinent information the soonest it happens allows you to take advantage of market dips and surges, thereby increasing your chances of success. This requires a powerful computing setup and the best monitor you can lay your hands on.
Here are some considerations you can keep in mind.
Get a High-Powered Computer
To avoid your monitor failing or crashing when you need it most, your machine needs to have plenty of power. Your computer receives an incredible amount of data during trading. Hence, using a powerful machine will deliver outstanding performance and ensure your trading software runs smoothly. This means plenty of RAM, such as 16GB or above.
Also, if you plan to use more than one monitor, you might want to get a computer that makes it easy to add multiple monitors to your setup. This means it should have many ports.
Go for a High Resolution
Closing trades require a high-resolution computer to display clear and high-quality images of your charts and trades. For the ultimate viewing experience, choose a resolution ranging from 1920×1440 to 2560×1440 or even 3840×2160. Note that the higher the resolution, the better the quality of images you'll receive.
Get a Large Screen Size
Your trading monitor should have a large screen. You can fit several charts if you have a big screen, such as one that is between 27-34 inches (68.58-86.36 cm) in size. Additionally, you can view more price history, which means more resistance areas and support zones. Such details are easy to miss out on when trading on a small screen. 
The only downside is that a big screen takes a lot of desk space unless you mount it on the wall.
Look for a Flicker-Free Monitor
Since you'll be spending many hours with your eyes locked on the screen, you want to buy a monitor that can keep your eyes safe from artificial light. To avoid headaches and eye problems, buy a monitor with low blue light and flicker-free technology.
The Number of Monitors to Buy for Day Trading
Most traders prefer having two monitors, but this isn't strictly necessary. A single monitor is quite adequate for day trading. Furthermore, if your computer sports an ultra-wide curved screen and a sharp resolution, you may find it more comfortable to use a single screen. What matters is the amount of information you need to display constantly on your screen.
That said, having more than one monitor can make it a lot easier for you to keep your eyes on multiple trading charts. Multiple screens allow you to track different things like market sentiments, order flow, multiple ticker symbols, and charts.
The higher the number of charts and markets you can watch simultaneously, the more opportunities are available to you. And since you might need to spend lots of time jumping between broker sites and your own charting software screens analyzing trades, two or more monitors make sense. 
Factors to Keep in Mind When Buying a Monitor for Day Trading
Successful day trading calls for a good trading monitor setup. So, before you buy a monitor to use for your day trading, consider the following:
If you plan to use more than one monitor, ensure that the monitor you choose can support multiple monitor setups. 
Choose a monitor with an adjustable height – it should tilt, pivot, and allow for 4-way ergonomic viewing to boost your comfort and productivity.
You should be able to mount the monitor on the wall to avoid it taking too much desk space.
Select a monitor with an integrated cable management system so that you don't go tripping on cables.  
Consider whether it sports features that can enhance your viewing experience, like HDMI, a high refresh rate, and response time.
Author's Recommendations: Top Trading and Investment Resources To Consider
Before concluding this article, I wanted to share few trading and investment resources that I have vetted, with the help of 50+ consistently profitable traders, for you. I am confident that you will greatly benefit in your trading journey by considering one or more of these resources.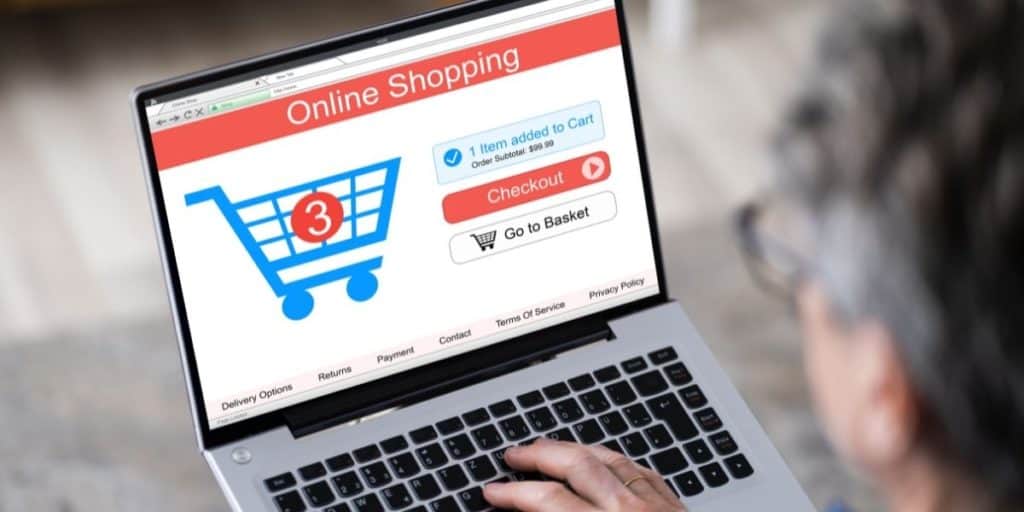 Conclusion
Day traders profit from price fluctuations in the stock market. Having the best trading monitor can make the difference between a profitable portfolio and a lackluster one. A good monitor supports effective technical analysis by providing more detailed information and displaying charts that help you optimize your portfolio.
If your current trading setup consists of one monitor, but you are considering upgrading, it's advisable to increase your monitors gradually. Start with two and progress to a 4-monitor array if need be. Ultimately, go for the setup that best meets your needs.
BEFORE YOU GO: Don't forget to check out my latest article – 'Exploring Social Trading: Community, Profit, and Collaboration'. I surveyed 1500+ traders to identify the impact social trading can have on your trading performance, and shared all my findings in this article. No matter where you are in your trading journey today, I am confident that you will find this article helpful!
Affiliate Disclosure: We participate in several affiliate programs and may be compensated if you make a purchase using our referral link, at no additional cost to you. You can, however, trust the integrity of our recommendation. Affiliate programs exist even for products that we are not recommending. We only choose to recommend you the products that we actually believe in.